Posted by Esteban R on Jan 28th 2019
Introducing our 1995 Miata M-Edition RestoMod / Rebuild project! Our starting point for this build is a 95 M-Edition that has been branded with a "flood-salvage" title. Buying a flood damage car sight unseen from an insurance auction is always a risky proposition, but we got lucky in this case with this car appearing to have only gotten about an inch of water on the inside. This provides us with the perfect base for what we plan to accomplish. Below is a breakdown of the key areas of this project that we'll be tackling over the next couple months:
Rebuilt Title:
First things first, we need to make sure the title situation is squared away before pouring a bunch of time and money into this build. With a "flood damage" car that had no actual damage, and doesn't need any major components replaced, this process is relatively straightforward. For this step, we'll need two trips to the closest Florida DMV Regional office. The first trip is to turn in the North Carolina Salvage title. all required documents and photos, and make an appointment for the actual inspection. The second trip will the inspection itself, where the DMV will make sure the car is roadworthy and then issue us a Florida Rebuilt title.
But why start with a rebuilt title car, instead of clean title one?
I'm sure we'll be receiving this question a lot, so we might as well address it right off the bat. The simple answer is: opportunity. Like every other salvage title car we purchase, our original intention with the car was to part it out, but after seeing the car in person and determining that no electronic components had been compromised, the wheels in our heads started turning. Upon further inspection, the chassis was found to have no prior accident damage or rust and the body was in really good condition. At this point we knew we had to do something to bring this car back to life.
Interior:
The interior of this car is a mixed bag of parts that are in really good condition, and some that have seen better days and need replacing. The steering wheel, cluster hood, carpet insulation, aftermarket radio, shift knob all need replacement, while some others need some reconditioning. The seats are the biggest issue with the interior, and these will be getting recovered either in-house as a DIY project (fun-fun, huh?), or outsourced to a professional.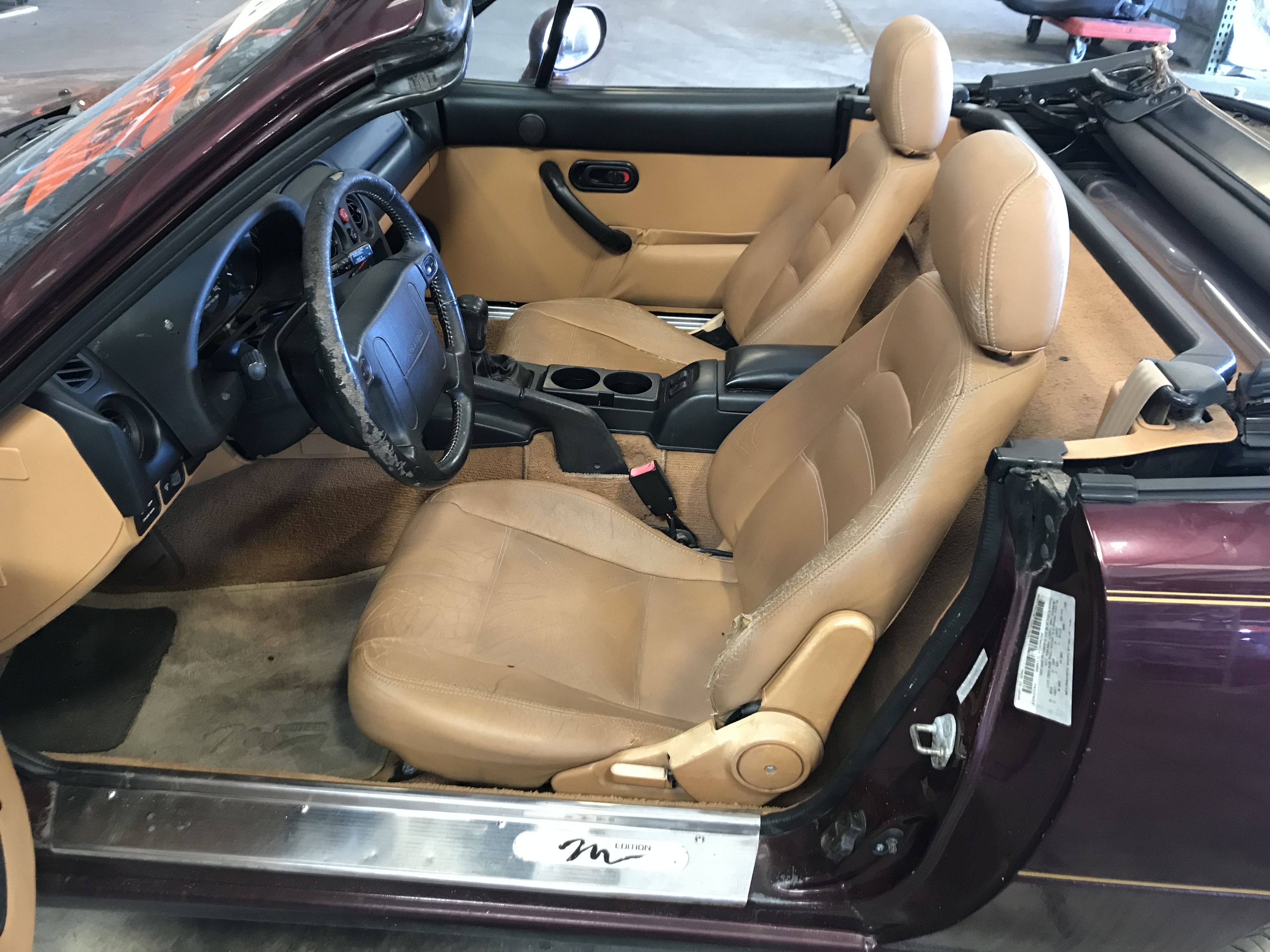 Exterior:
The body of the car is in excellent condition, but the paint not so much. We'll be removing the soft top and every single piece of exterior trim in preparation for the body shop. The few dings and dents it has will be addressed at this time, as well as a full respray of the factory Merlot Mica color. The gold pinstripe and trim will be ditched, but the factory black section on the rocker panels will be retained. The 15" factory BBS wheels are in excellent condition, with the only thing needing to be done to them being the outer lips repolished, which will be done in-house.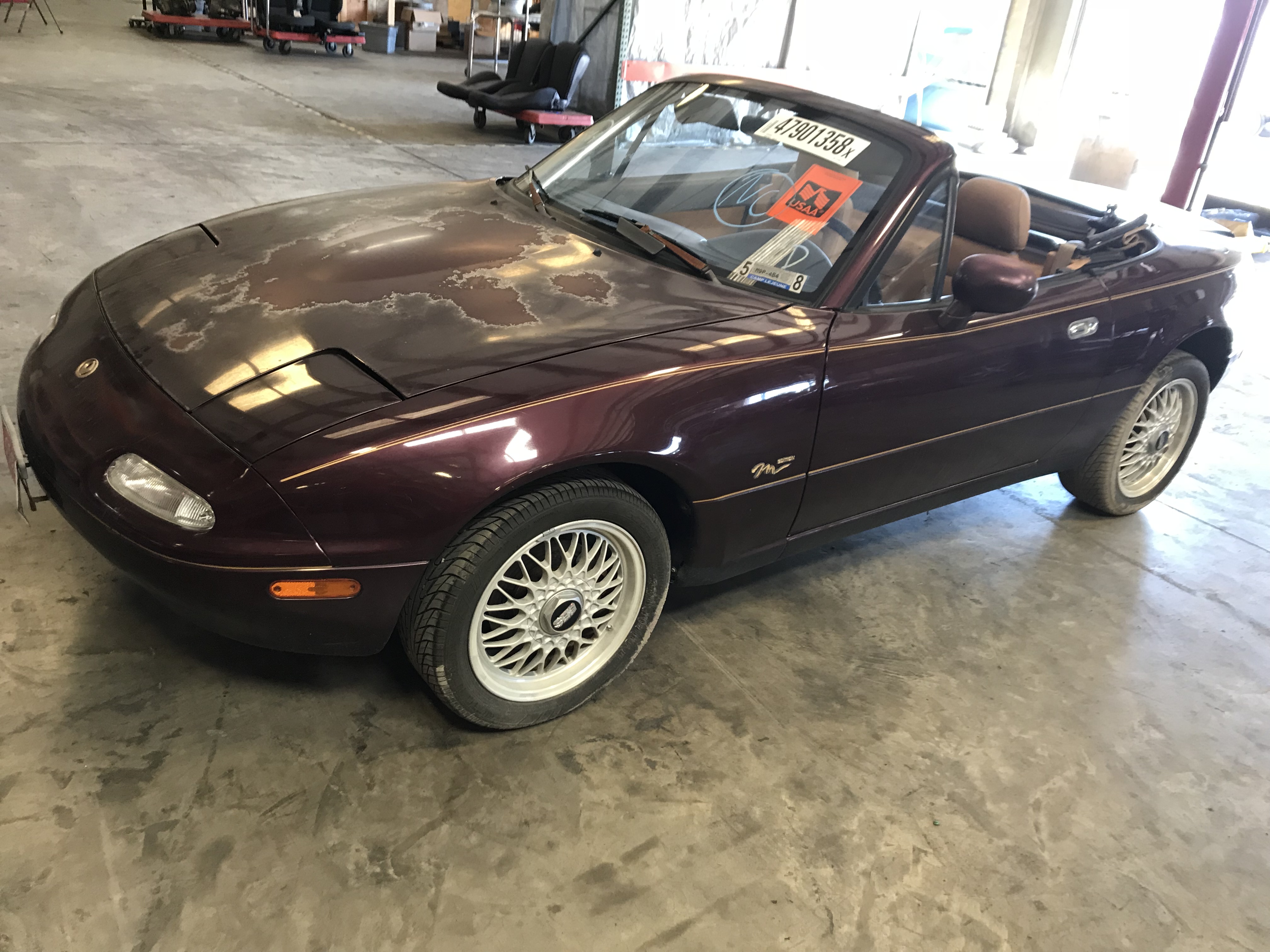 But where is the RestoMod aspect??
The M-Edition only has 87k miles, but is in need of some maintenance items, which would be relatively easy, but we decided to make it a bit more difficult on ourselves by kicking it up a couple notches. We purchased a crashed 2000 Special Edition with only 37k miles to use as a donor for all of its drivetrain components. From this car we'll be using the entire "rollerskate" which includes both subframes with everything that's attached to them. This will net us the 1999-2000 BP4W engine, a six speed manual transmission, and 3.9 Torsen LSD differential. In addition we'll also be harvesting the "Sport Brakes" and sway bars from a 2005 Mazdaspeed Miata, as well as a couple other small items to make sure we have a clean integration with the 1995 chassis.
The end goal will be a bone stock 95 M-Edition on the outside, with the underpinnings of an ultra low-mileage NB Miata. We want to be able to pop the hood or put the car on a lift and make it very difficult for someone to see that it didn't come that way from the factory. In essence we'll be testing the limits of our NB to NA Miata Compatibility Guide , and hopefully adding a couple more things to it.
Thanks for reading and / or watching! We'll be doing regular updates here on the blog section of our website, and announcing new updates on our Facebook page and Youtube Channel.
The "before" pictures: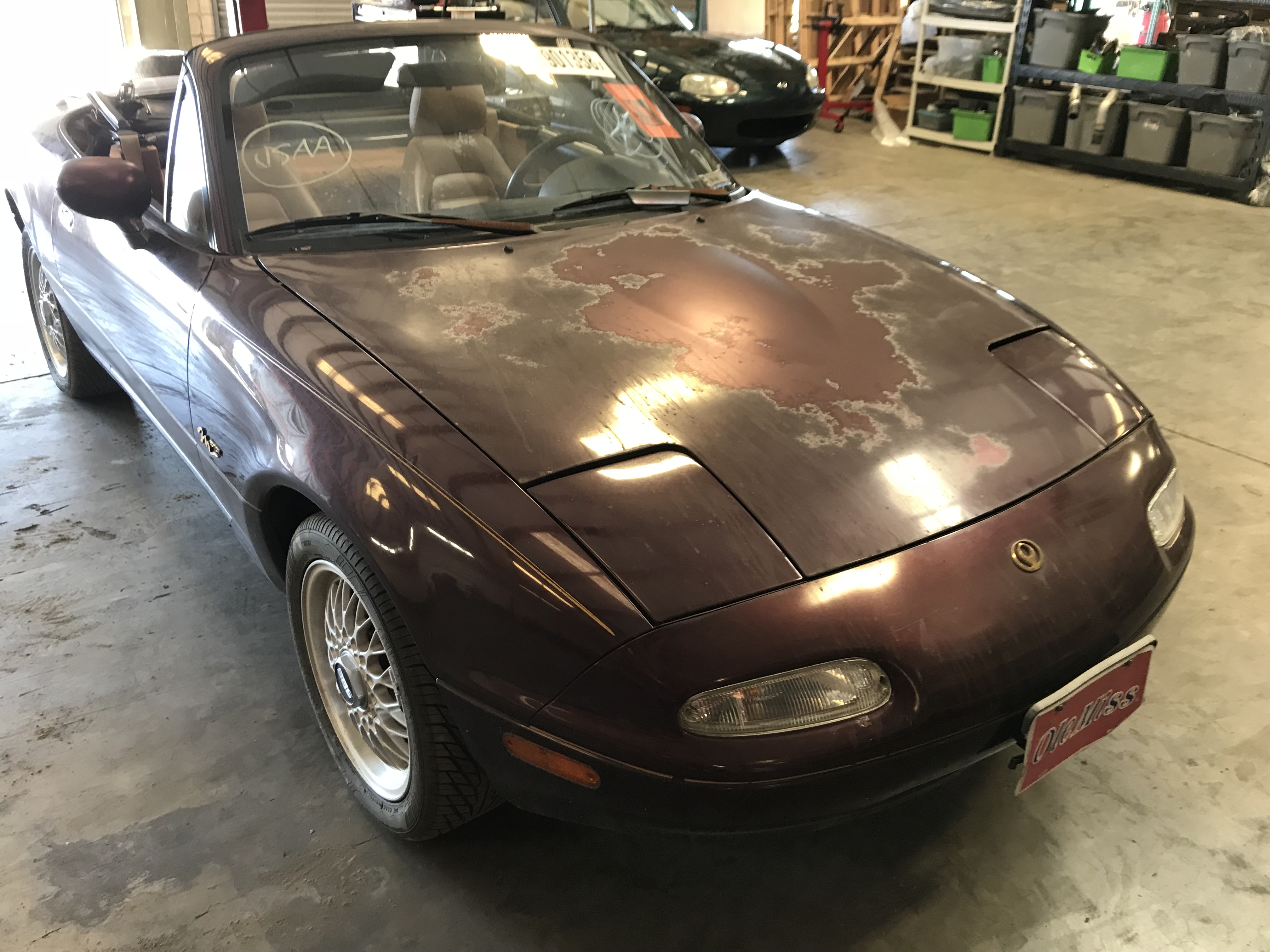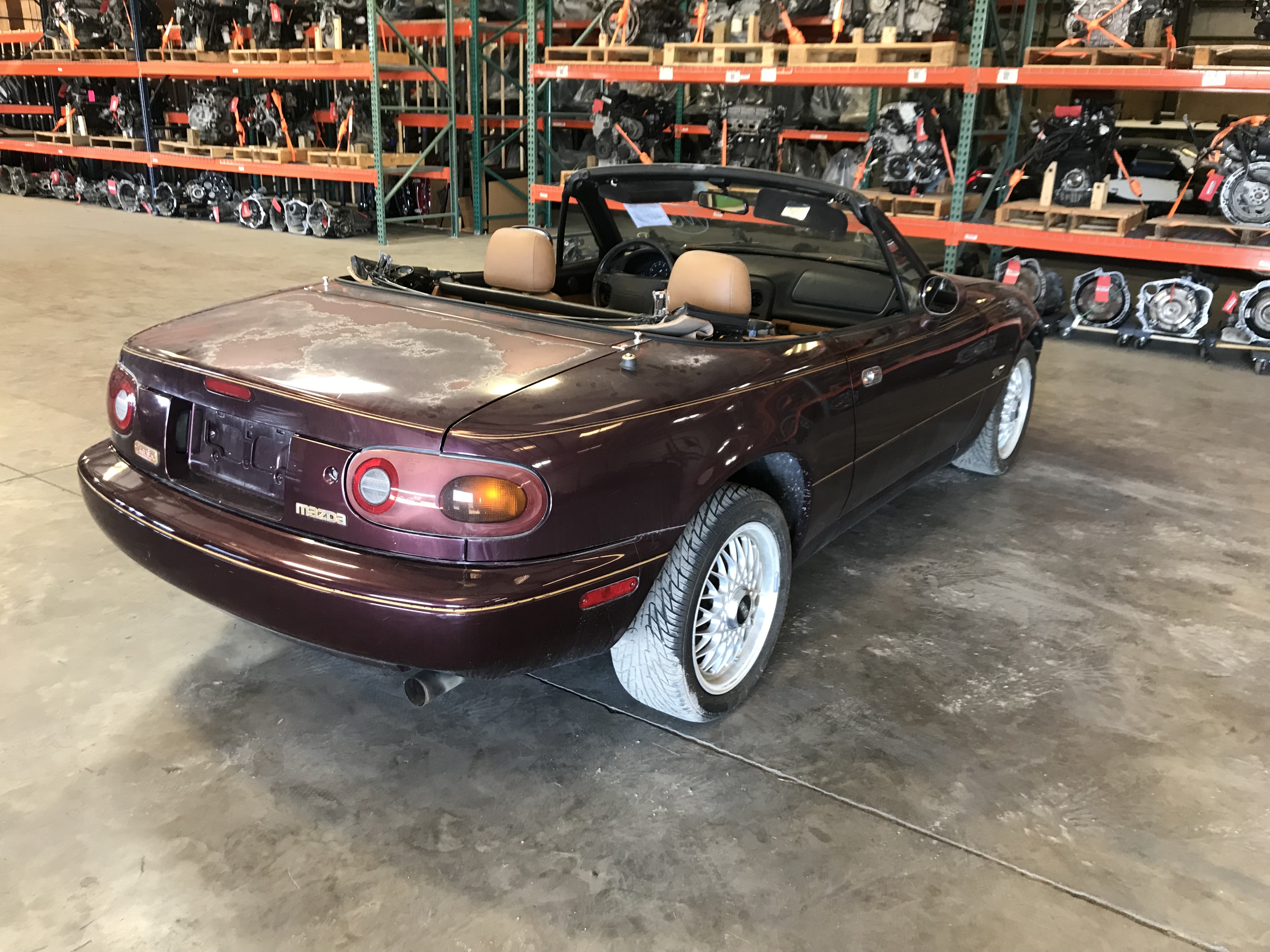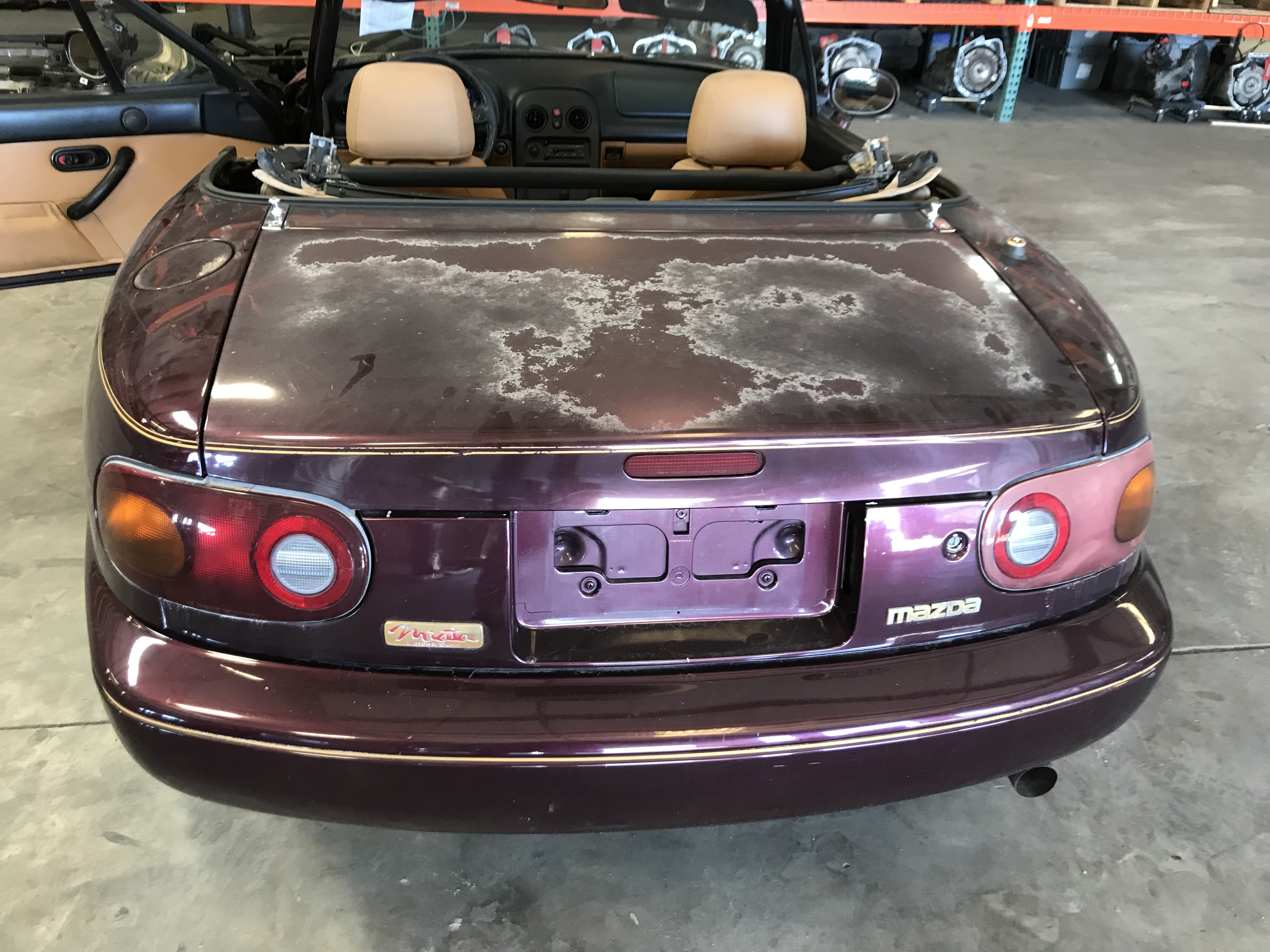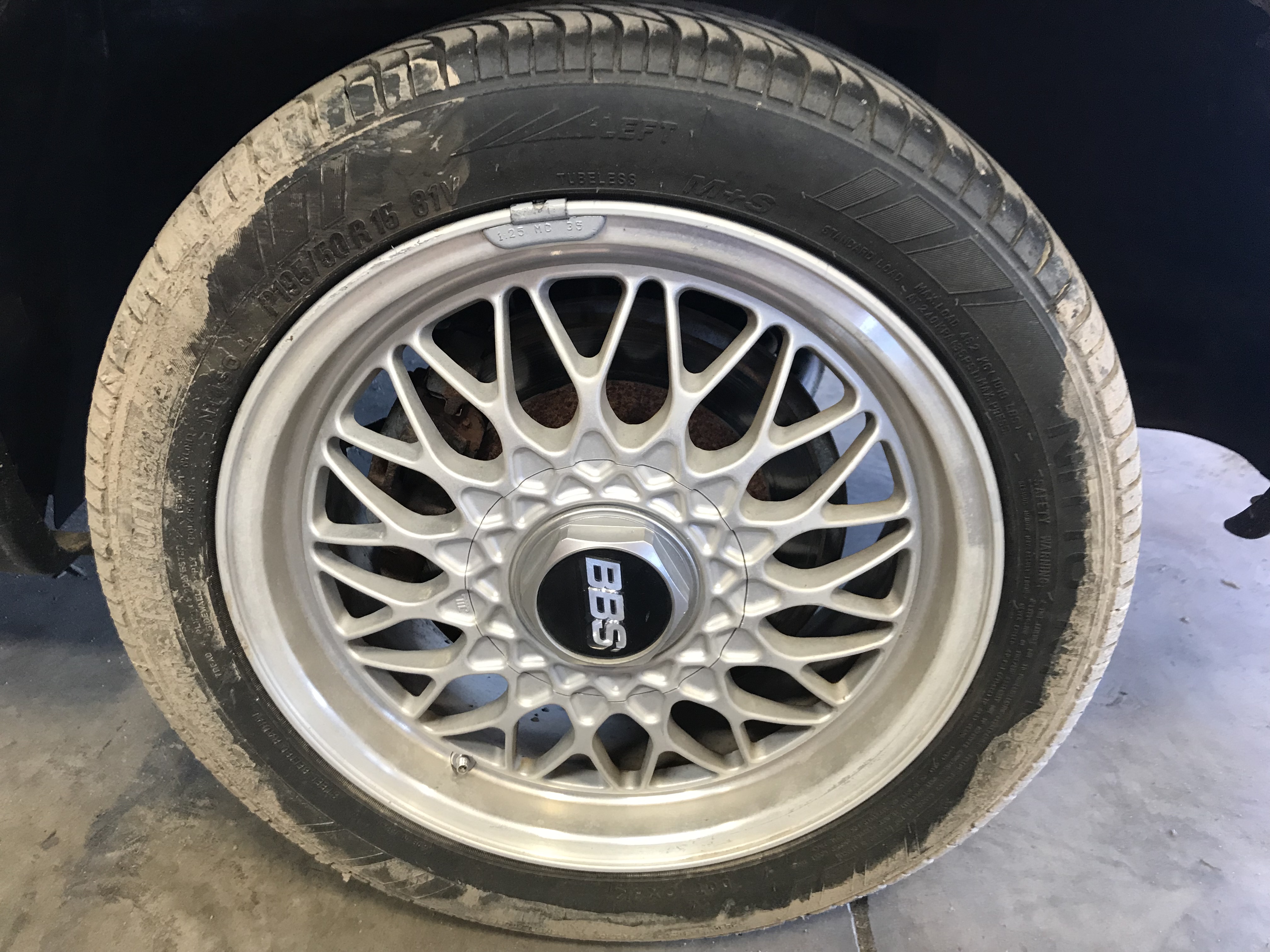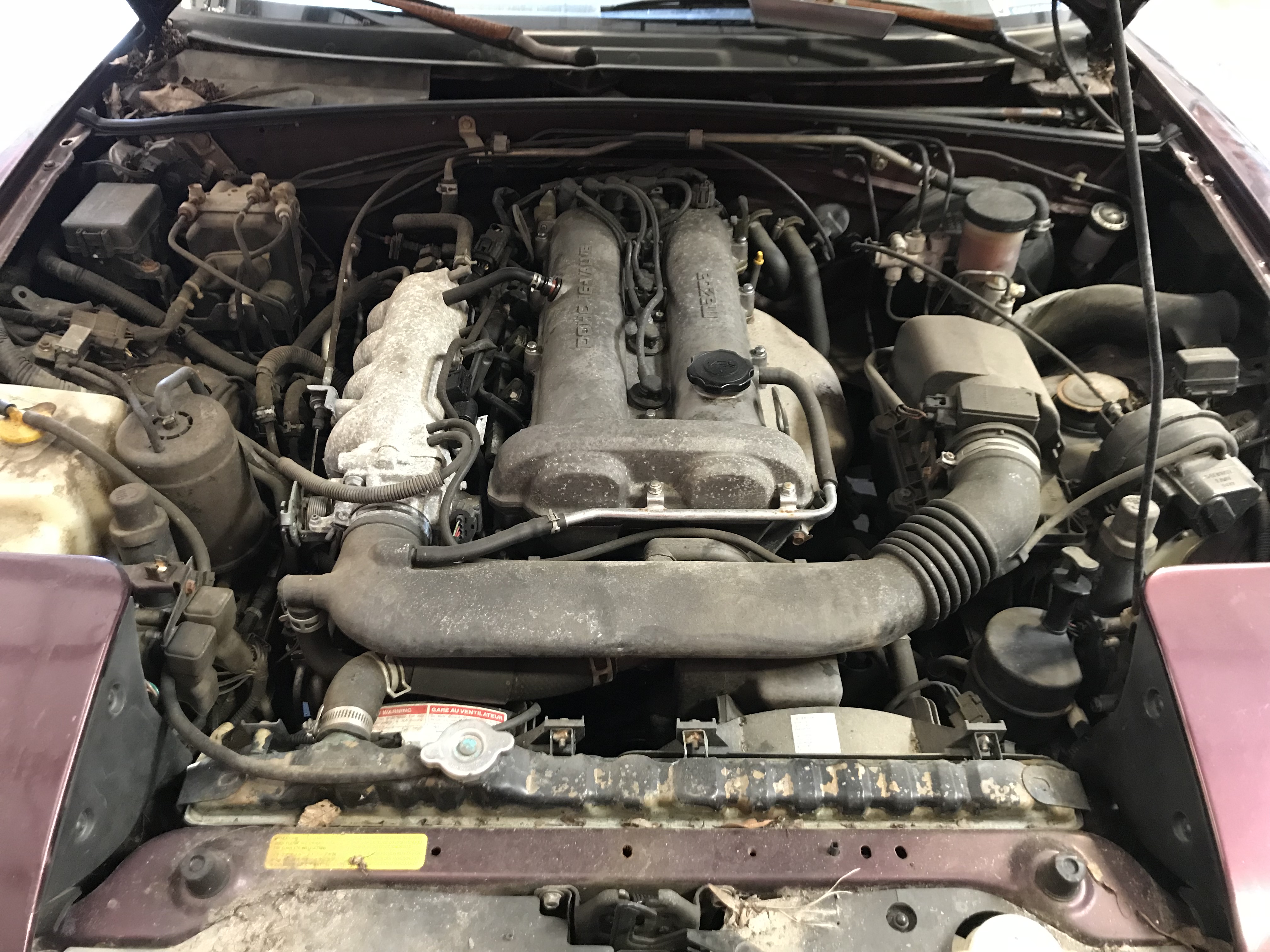 The donor car: